Apica provides software monitoring solutions, enabling businesses to get real-time performance, uptime and detailed capacity insights, thus ensuring an outstanding end user experience and optimized IT-operations.

AX Semantics offers highly automated text generation solutions to businesses which benefit from data-rich, high-volume content, within e-commerce, medical services, and media.

The Big Think platform educates users through expert-driven video content, in order to prepare them for organizational and personal success.

casavi is the leading platform for digital processes in property, district & facilities management. Through its centralized software, casavi provides seamless, time-saving communication between owners, tenants & service providers alike.

CauseMatch is a peer-to-peer fundraising platform designed to help nonprofits reach their donor base and raise more money from each donor.

CircleLink Health provides outsourced medical services through their world-class preventative care platform. With their network of licensed registered nurses, CircleLink arranges recurring telehealth sessions to provide healthcare guidance between doctor's visits, thus accelerating the shift from reactive care to preventative care.

Clockworks Analytics, fka KGS Buildings, is a SaaS platform that enables facilities teams to better manage and maintain large commercial buildings, hospitals, and campuses. The platform continuously monitors HVAC systems, building controls, lighting, and other building systems, and automatically identifies issues like system faults, energy waste or potential maintenance problems. It also performs detailed root-cause analysis; suggests specific remedial actions; and helps maintenance teams intelligently prioritize maintenance tasks (based on factors like occupant comfort or dollar savings).

CloudLex provides legal cloud software to help build, manage, and grow personal injury law practices. Through an offering of solutions-driven applications and features, the CloudLex platform optimizes plaintiff personal injury litigation.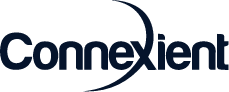 Connexient is a cloud-based provider of indoor navigation solutions, including mapping, location tracking and navigation for hospitals and other large campuses.

Platform enables a sales person to send video demos that are automatically personalized 'on-the-fly' to buyers' individual interests and roles. The main point-of-contact at the prospect is empowered to share the demo with other decision-makers in their organization—each of whom also sees individually personalized demos. In this way, the software helps drive 'consensus' within an organization around a buying decision.

Convertr's marketing data optimization and routing platform helps brands, agencies and publishers collect, enrich and process lead data, delivering high-quality customer data through integrated, efficient and compliant automated processes.

CustomerGauge helps clients improve and monetize their B2B Account Experience. The system automatically measures and analyzes feedback, reduces churn through close-loop tools, and helps retain accounts. Results are published and analyzed in real-time, using a highly customizable reporting tool, making it ideal for businesses—from fast-growing SaaS companies to global enterprises.

CyberSaint's platform enables businesses to better measure, mitigate, and report on their cyber risk.

Deck Commerce is a cloud-based solution that addresses the data, system integration, and business process challenges retailers encounter as they operate in today's competitive retail environment. The platform sits between customer-facing eCommerce platforms and myriad back-end systems to facilitate rich omnichannel direct-to-consumer (D2C) experiences.

Delaget works with 12,000+ restaurants, helping owners grow while ensuring efficiency of operations along the way.

Doctor.com powers the first vertical network that connects patients and healthcare providers across the web. For healthcare providers they offer a single point to manage and maximize their presence across the web, on any device.

Enhatch is a cloud-based provider of field sales automation tools to the medical device industry.

ExecVision is a conversation insights platform that unlocks the value hidden inside call recordings with actionable insights to make coaching easy and effective. Executives and sales professionals can now identify, review and collaborate around the parts of calls that matter most, accelerating team improvement through an intuitive interface.

Fielo provides software that powers loyalty & incentive programs for their customers, ensuring increased engagement with customers, partners & employees alike.

Freeeway provides IoT connectivity "Everywhere for Everything and Every time." From IoT global SIMs to Connectivity-Management-as-a-Service and an IoT Market Place (SaaS), Freeeway offers unparalleled flexibility and enables its customers to manage their M2M SIM cards remotely and independently.

FreightWise fills the gap in the supply chain logistics space by providing a SaaS platform that solves challenges in clients' visibility, optimization, manual processes and cost.

FURTHER increases revenue and reduces customer acquisition costs for Real Estate and Home Healthcare operators through industry leading prospect engagement technology and analytics.

Goby is the most intelligent, comprehensive, and intuitive platform for ESG management. It helps businesses establish, monitor, and communicate ESG initiatives that attract capital, accelerate growth, and mitigate risks.

GoReact is a cloud-based platform for the higher-education market that enables collaboration around live and recorded video for the purposes of grading, skill improvement, and certification.

Gravitee is an open source API Management platform that provides comprehensive tools to manage both legacy and newer streaming protocols, along with API security, in a single easy-to-use platform.

HRSoft is a provider of employee compensation management software, offering flexible solutions for planning, total rewards and performance-based compensation programs.

Ideoclick delivers a suite of products and services for leading brands and retailers, to predictively drive success across the modern eCommerce landscape. Through a proprietary platform, Ideoclick is able to manage, bid, optimize, analyze, and report on clients' logistical and campaign data on a massive scale.

Ideon is a Data-as-a-Service platform, providing normalized healthcare insurance data to a wide-range of end clients.

Keona improves communication in the healthcare industry. The flagship product, Health Desk, a Contact Center and Patient Access platform provides best care to patients and superior tools for those who serve patients. Purpose built to provide flexibility with differing workflows, the Health Desk platform unifies data from multiple sources allowing health providers to deliver effortless, consistent and personalized service and support through a single timeline view.

LeftShift provides software and services that help large corporations better implement, manage and execute software testing within agile development ecosystems. LeftShift has provided strategic advice and services to some of the world's leading companies and its Orson software platform automates test data management within the DevOps workflow.

The Loop & Tie customer gifting platform builds long-lasting relationships, at scale. Instead of a gift or gift card, enterprises use Loop & Tie's software and logistics capabilities to send their customers and prospects a collection of options, thus providing the ultimate gift: the gift of choice.
MarketMuse uses AI and machine learning to help companies build content strategies, accelerate content creation, and inform content decisions.

Mediafly is the intelligent revenue engine B2B teams rely on to understand, predict, coach, and execute at the highest levels. Through revenue enablement and revenue intelligence solutions, Mediafly customers are able to engage audiences and motivate confident purchase decisions – ultimately taking back control of the buyer journey.

MMG Fusion offers a full suite of back-office & marketing software products for dentists and orthodontists, using innovative technology.

MySkillCamp provides a next‐generation enterprise Learning Management System (LMS) with an integrated 3rd-party content marketplace. It is the central tool to manage a customer's entire digital learning budget in one place.

Oomnitza offers a highly-integrated, flexible cloud platform that enables organizations to track and manage a range of assets, both traditional and IT-related, from procurement to end-of-life. Their software integrates with popular helpdesk and accounting platforms, device management agents, and retailers to enable time-saving automation while providing a single source of truth for asset details (e.g., ownership, life-cycle stage, etc.)

OwnLocal is the leading digital ad platform for local media. The Company's technology extracts content from traditional print, radio, and TV ads and automatically converts that information into powerful online marketing campaigns. The OwnLocal platform powers thousands of local media companies and tens of thousands of small businesses while delivering more than 1 billion impressions every month.

Patron Technology aims to revolutionize the ticketing industry by providing arts and other live entertainment organizations with world-class customer relationship management (CRM), box office ticketing, fundraising, and email marketing technology. PatronManager is a box office, ticketing, marketing, and development system built entirely on the world's most advanced cloud-based CRM platform – Salesforce. PatronManager enables organizations to make their vital customer information available all in one place, accessible both in their offices and on mobile devices.

Peak's Decision Intelligence platform helps the world's smartest companies unlock the power of their data, to make great business decisions that accelerate revenue and profits. The pioneering software breaks-down organizational data silos and leverages AI to create a unified layer of intelligence that improves and automates decision making across sales, marketing, planning and supply chain management.

PeerSpot is a user-generated review platform focused on enterprise technology products. The platform's in-depth, verified reviews help enterprise IT buyers make smarter, more well-informed business decisions, based upon direct peer-feedback.

Purple makes physical spaces as intelligent as their digital equivalents by using existing infrastructure like WiFi, cameras and the Earth's geomagnetic core. This is to make them safer, to improve the visitor experience and ultimately achieve bottom line benefits through cost savings and increased revenues.

The Quivers platform enables specialty brands to a provide rich, omni-channel shopping experience by leveraging local retailers.

RedTeam offers the most comprehensive cloud-based solution for construction project and accounting management. RedTeam enables construction and accounting teams to collaborate effectively online at all stages of a project – from business development and pre-construction to closeout.

Revegy provides a suite of to sales acceleration tools that focus around key account management. Companies use the product to systematize their sales process, track relationships with key stakeholders, understand customer goals/motivations, and improve sales forecasting accuracy.

RevTrax is a cloud software platform that enables marketers to host, deliver and track customized digital coupons and promotions within its own brand environment. RevTracks works with 100+ brands and retailers, including Campbells, Clorox, Kimberly Clark, Bayer, Pfizer, Staples, Sherwin-Williams, Sears, Dannon and many others.

Showd.me is an online compliance training platform, providing organizations the benefit of quicker onboarding and increased training completion rates.

SportsRecruits offers software solutions that enable high school athletes, their families and their coaches to manage all phases of the college sports recruiting process.

Squirro provides the right insights at the right moment in the context of your workplace - automatically. They build the insights fabric for the enterprise and their solutions act like a Smart Assistant for any B2B environment.

SuitePad is a provider of digital guest communications systems for the hotel industry. SuitePad's tablets provide a centralized service that brings digital communication between hoteliers and their guests to a whole new level. Apart from providing general information about the hotel, its services, and the surrounding area, SuitePads also serve as central booking tools for services such as hotel restaurants, shops, and spas, and each one is integrated with an in-room telephone and TV remote — helping to effectively declutter the hotel room and provide a modern experience for guests.

SyTrue is a workflow automation platform, helping Healthcare Payors (and service providers) better manage medical record auditing. Leveraging proprietary NLP and Machine Learning, SyTrue provides increased efficiencies across the healthcare space.

ThinkTank is a provider of software tools that Systems Integrators and large corporations use to manage collaboration around big software implementations and process change initiatives. It streamlines the process of engaging key stakeholders to gather business requirements and set priorities across global organizations.

TodayTix is redefining the way you see theater. Through effortless access to the best shows, insightful guidance on what's playing, and thoughtful service at each moment along the way, TodayTix wants you to discover the best that your city has to offer on a regular basis. Operating in the world's most iconic theater markets, TodayTix secures the best discounted and full price last-minute tickets available for the most sought-after shows in New York City, London's West End, the San Francisco Bay Area, Los Angeles, Seattle, Philadelphia, Connecticut, Boston, Washington D.C. and Chicago.

Turtl enables non-designers to create, publish and track beautiful interactive content with ease. Turtl's multi-purpose format is designed around principles of psychology, making for an unparalleled reading experience that both engages and persuades. Sophisticated analytics reveal in detail how your work is read, for how long, and by who, giving you the insight you need to drive more value from your content.

Vivi's classroom engagement solution combines classroom management tools with real-time student feedback to create student-centered learning environments that drive productivity. From screen mirroring and video streaming to classroom communications and emergency broadcast, Vivi delivers all from an easy-to-use app, managed via a web-based administration platform.

Ziflow provides online proofing workflow software, which helps agencies and brands streamline the creative content development process. The Ziflow platform keeps teams connected and collaborating by providing a single source of truth for creative review and approval.

Zoobean's "Beanstack" platform powers personalized, digital reading programs and digital fundraisers for public libraries and school systems.
Sorry, there are no results matching your filters.
Contact Us
We love meeting new software companies, so let's talk.